The Saturday before Mother's Day, Mom, Paris and I had tea at this little place in town.
A very nice lady took this picture for us.
There were beautiful flowers on the deck before you enter.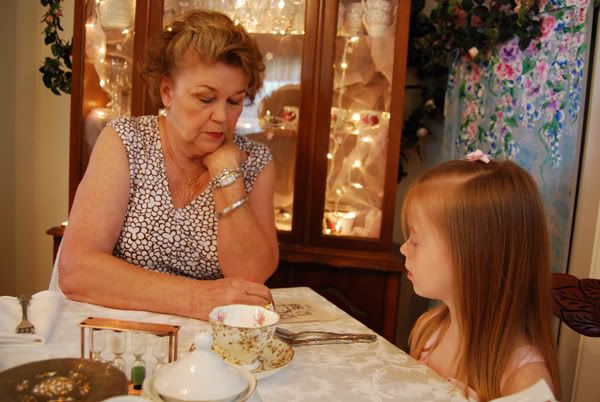 Paris and mom colored while we waited on our tea to arrive.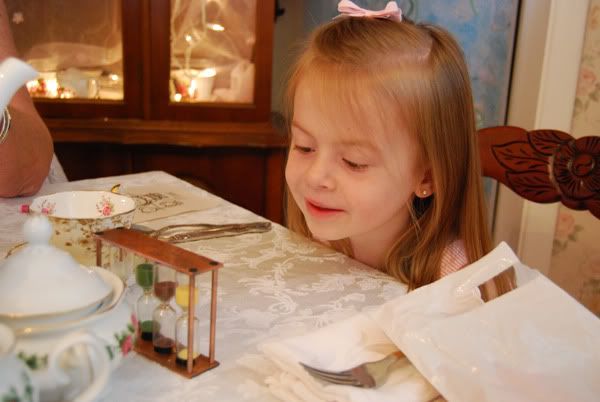 Paris was put in charge of watching the tea timer.
Tea's ready!
My teacup.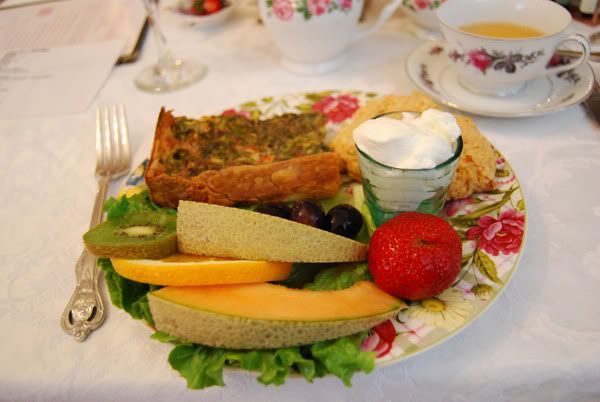 We were also served this awesome breakfast!